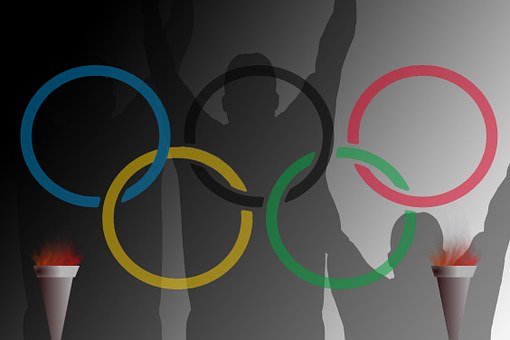 6 Exclusion from games for violating COVID protocols
With the Olympics now in full swing, this series from SwimSwam covers some of the premier news outside of swimming as athletes around the world compete in their Olympic events in the Japanese capital. Paralympic news will be released ahead of the Games, which are scheduled to begin in Tokyo on August 24th.
Belarusian athlete accuses Olympic team of removing them from Tokyo
Belarusian sprinter Krystsina Tsimanouskaya has claimed her Olympic Committee tried to force her to be removed from Tokyo.
According to Tsimanouskaya, her coach woke her early Sunday morning and claimed he had been told she had to return to Belarus even though she still had to compete in her 200m competition. She was told to pack her back and was taken to the airport to catch a flight to Minsk. After refusing to board the plane, she was able to contact officials from the International Olympic Committee. She told officials that she feared she would be jailed after arriving in Belarus for criticizing the Olympic staff's decision to use her as a member of the 4 × 400 meter relay.
Tsimanouskaya is one of many celebrities in the country who struggled with the government after questioning the actions of longtime President Alexander Lukashenko. Because of this, the country's neighbor, Poland, has often welcomed citizens in search of security with the government. Poland's Deputy Foreign Minister Marcin Przydacz said on Twitter that Tsimanouskaya will be given a "humanitarian visa" and that she will be free to continue her sports career in Poland if she wants. She is currently staying at the Polish embassy in Tokyo.
Poland 🇵🇱 is ready to help Kryscina Tsimanouskaya, a Belarusian athlete ordered by the Lukashenka regime to return to Minsk from the Olympics. She has been offered a humanitarian visa and she can continue her sporting career in Poland if she so wishes.

– Marcin Przydacz (@marcin_przydacz) August 1, 2021
Australian rugby and rowing teams criticized for damage to the Olympic village
At the end of their competitive time in Tokyo, members of the Australian rugby and rowing team ended up in hot water after damaging their rooms in the Olympic Village.
When the two sports teams finished their competition in Tokyo, they dealt with so-called "drunken antics", which resulted in cleaners having to clean the rooms of vomit. Athletes still competing, including those from their own country, complained about the parties the two teams attended on Friday and Saturday nights.
According to a spokesman for the Australian Olympic Committee:
"Some people left their rooms in a messy and unacceptable condition before returning to Australia. Two apartments showed minor damage, one each of which involved athletes from the men's rowing and rugby teams. The CEOs of both organizations have apologized to the AOC and investigated the behavior of the athletes themselves. "
According to Australia's ABC Sports, the Olympic Village wasn't where the party ended. The news company reported that the country's rugby team, along with its soccer team, continued their behavior during a return flight to Australia.
Australia's rugby and soccer players are under investigation by their sports federations after the Australian Olympic Committee reported unacceptable behavior on a July 30 return flight from Tokyo. # Tokyo2020

Full coverage of the Olympic Games – https://t.co/VLVwKriXop pic.twitter.com/bF1DymvP5J

– ABC SPORT (@abcsport) August 3, 2021
Georgian judo fighters are denied access to the Tokyo Olympics after a sightseeing tour
While athletes in Tokyo were warned that leaving the Olympic village would have consequences, Vazha Margvelashvili and Rasha Shavdatuashvili traveled outside the village to meet with a friend, resulting in the loss of their Olympic credentials.
The two athletes had completed their Olympic competition in which both took home silver medals in their respective weight classes. Both athletes had returned to their country before their credentials were lost, so the decision had no impact on the couple.
You are among at least 6 previously banned from the Games for violating COVID-19 safety protocols, including 4 Olympic contractors.