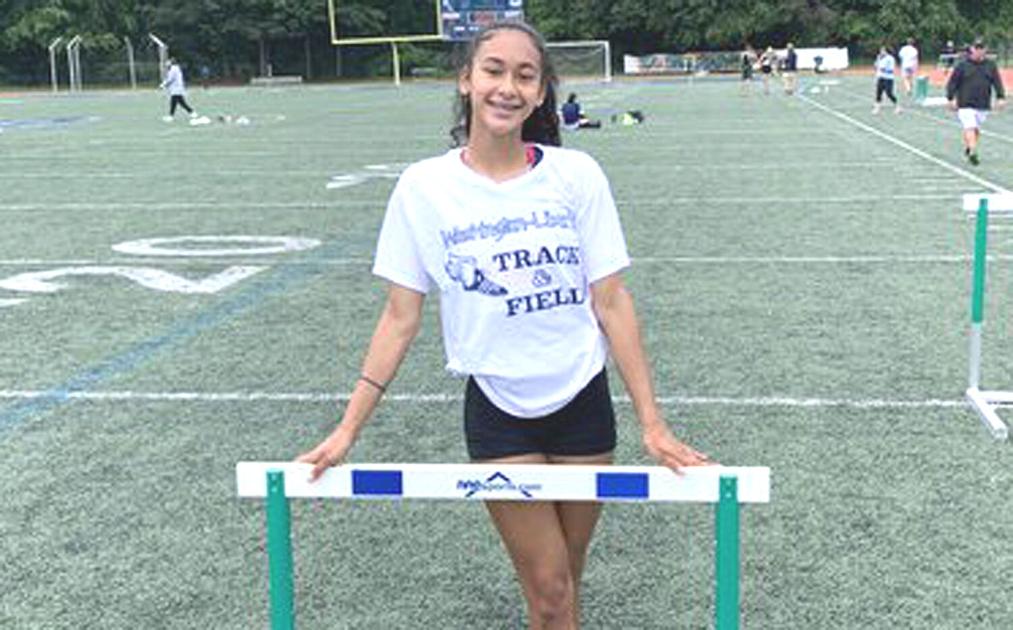 Arlington Athletes Shine at Region Meet | Sports
[ad_1]

Led by the strong all-round performance of senior Jasmeen Tinsley, the Washington-Liberty Generals took third place at the Girls 6D North Region Outdoor Athletics Championships.
The generals had 63 points in the high school meeting. Westfield won by 95 and South Lakes finished second with 70.
Tinsley won the 100 hurdles in 14.59 seconds and the 300 hurdles in 44.78 seconds.
She was third in the 100 sprint, fourth in the high and long jump and fifth in the pole vault.
Ally Obenberger from Washington-Liberty came second in the 800 race (21: 21.52).
For the WL girls' team, Annabel Friedman was third in the shot put with Megan Peck, fourth, Rachel Mulvaney was seventh in 1,600 and eighth in 3,200, Da'Maya Johnson was sixth in the shot, Riley Johnson sixth in the discus. and the 4×800 relay was the second.
Mulvaney and Obenberger ran with Lily Kuzdzal and Karenna Keane this season.
The girls from Yorktown High finished fourth with 51 points and were led by double winner Anna Macon Corcoran in the 800 (2: 16.80) and 1,600 (4: 48.67).
Viktorie Klepetkova had a big meeting for Yorktown. She won the high jump (5: 2), was second in the triple jump, fourth over 100 hurdles, fifth over 300 hurdles and sixth in the long jump. Yorktown's Alma de Miguel Evuna Eki finished fifth in the 100 and 200 sprints.
In the Wakefield High Girls, Kareena Stowers was fourth in the 800 and Sofia Vasquez sixth in the pole vault.
At the 6D North Region boys' meeting, the only winner from a school in Arlington was Charles Male of Washington-Liberty in the high jump to six feet, Male finished fifth in the long and triple jump and seventh in the 100 sprint.
Bilguun Soronzonbold was third over 300 hurdles, fifth over 110 hurdles and seventh in the triple jump for WL. Jackson Broadwell was fifth in the 300 hurdles and eighth in the 110, Alexis Medina was fourth in the shot, Jonah Friedman fourth in the discus and sixth in the shot, and Ian Neff was sixth in the 400 sprint.
For the Yorktown boys, Owen McArdle finished third in the 3,200 and fifth in the 1,600, Jackson Birdseye finished fourth in the 100 and the 4×100 relay finished third.
At the head of the Wakefield boys, Jose Florian-Grant led with a second in the shot put (44: 3), Lukai Hatcher was sixth in the high jump and fifth in the 200 sprint, Jackson Harari was sixth in the 100, Nadim Abdu was seventh in the 800 and Bryson Horsford seventh in the 300 hurdles.
[ad_2]