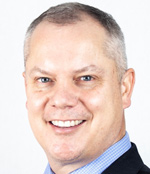 CCHA welcomes Matt Banker – Hamilton County Reporter
Church Church Hittle + Antrim welcomes Matt Banker to his sports law Section. In his new role at the firm, Banker will serve as an advisor to the CCHA Sports Law Group. He will assist the firm with client work, handling NCAA violations, NIL work and Title IX work.
Banker is the former Associate Athletic Director at the University of Louisville, where he held a variety of roles for nine years, most recently overseeing its NIL operations. He has also served as sports administrator for men's soccer, women's lacrosse, women's rowing, Cardinal eSports and Spirit teams and represented the University of Louisville on the ACC Men's Soccer Committee and the ACC Constitution and Bylaws Committee.
"We are delighted to welcome Matt to the firm," said Kelleigh Irwin Fagan, partner in CCHA's sports law and business services practice groups. "His recent campus experience and long history in varsity sports will serve our customers well."
Banker has worked with student athletes, coaches and high school sports administrators throughout his career and will continue to interact with these individuals through his work at CCHA.
About CCHA
Founded in 1880, CCHA is the oldest law firm in Hamilton County. As a full-service law firm, CCHA provides myriad legal services to clients in a variety of practice areas, including complex litigation, personal injury, government and local law, education, business formation and representation, divorce and family law, estate planning and administration, real estate, criminal, Labor law, mediation and appeals procedures. Church Church Hittle + Antrim serves clients statewide with offices in Noblesville, Fishers, Fort Wayne, Tipton, Merrillville and Westfield.
Learn more about CCHA at cchalaw.com.