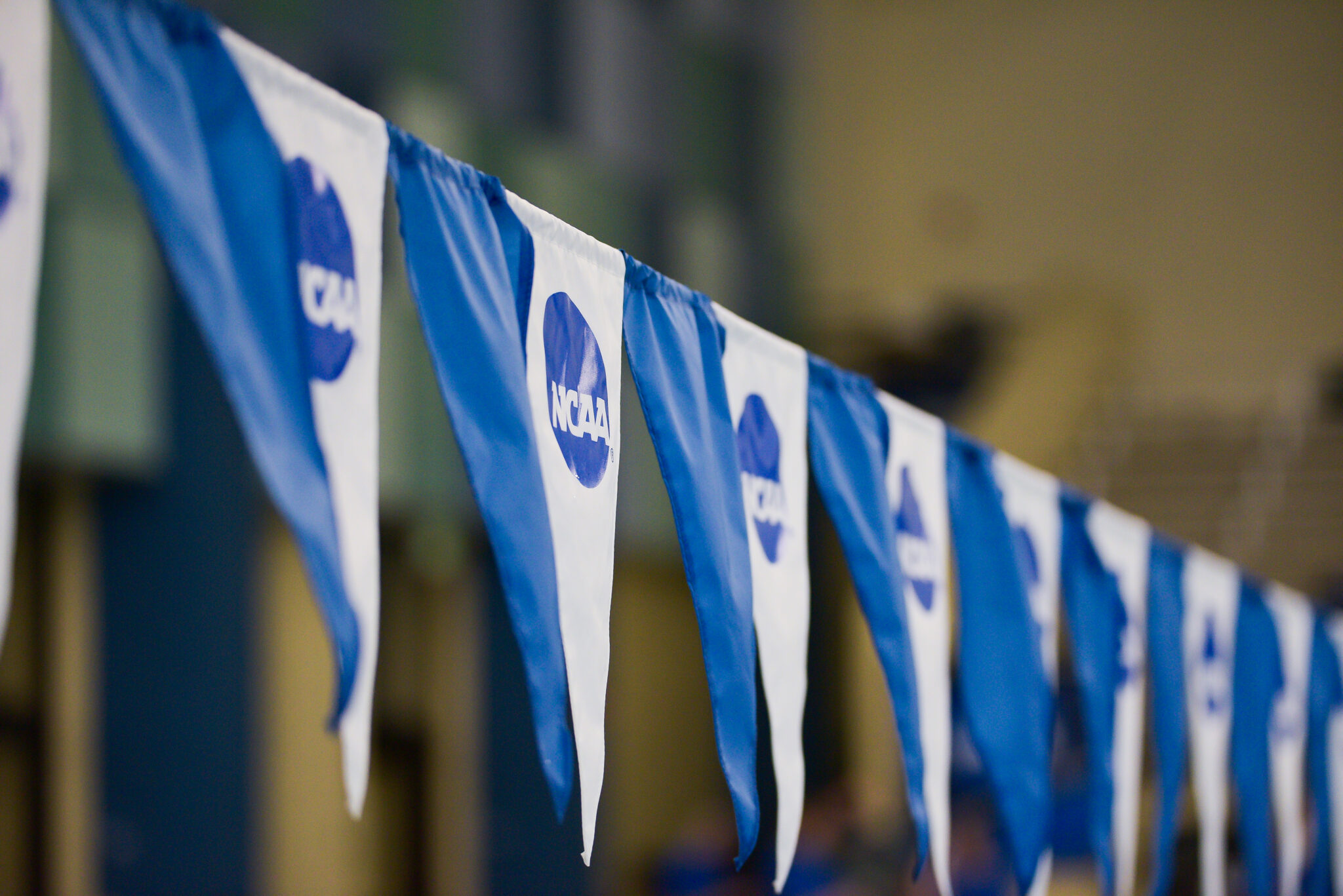 College swimming has the third-lowest transfer rate among NCAA sports
During a time of turbulence on the NCAA transfer portal, swimmers and divers have remained largely loyal, recording some of the lowest transfer rates among Division I sports over the past year with at least 50 transfers.
Both men's and women's swimming and diving had transfer rates of about 5% for 2021, according to a public database now provided by the NCAA. The only sports with lower transfer rates last year were field hockey and rowing. In 2020, only women's rowing and ice hockey had lower transfer rates than the 3% for men's and women's swimming and diving.
Last year, the portal helped guide nearly 10,000 athletes through the transfer process, up from nearly 7,000 the year before. Most of this growth is due to an increase in graduate transfers, whose population nearly doubled (from 1,631 to 3,092), due in part to eligibility extensions and one-off transfer exceptions allowed due to the COVID-19 pandemic . FBS football players accounted for more than a quarter of all transfers last year.
This trend was also reflected in swimming and diving, with total transfers increasing from 185 to 245. Much of this growth can be attributed to 46 graduate transfers, compared to just four the year before.
The NCAA Recently adjusted rules regarding its transfer process while declining a recommendation to allow immediate eligibility. Included in the reforms is a new policy that requires schools to guarantee financial support for transfers until graduation or re-transfer or participation in professional sporting opportunities.
The recent change should have a significant impact on swimmers and divers over the next year. About one in five (17%) who had scholarships at their leaving schools lost their financial aid in the transfer. That's a total of 80 swimmers who would have received assistance or who might have been denied a roster spot due to financial constraints.
Almost half (47%) of Transferportal participants who received support at their exiting school switched and kept their sports scholarships. In the meantime, 36% of the transfer portal newcomers who were looked after at their leaving school remain active in the transfer portal.
Swimmers and divers now have a designated 60-day window to provide written notification of the transfer after championship selection in March. Historically, March has been the most popular month to enter the transfer portal, apart from last August when a record 68 swimmers and divers entered the transfer portal. Only 18 had entered the portal the year before.
Despite concerns about "free agency" in college sports, transfer rates for swimming and diving are similar for both men and women lower than in 2004. In particular, it doesn't get any easier for most swimmers and divers to find a new home in the transfer portal. Less than half (46%) were successful in the last year, while 41% remained actively involved and 13% withdrew. This is less than last year when the majority (54%) successfully transferred after entering the portal.
The transfer portal appears to have had a major impact on college football transfer rates, which have quadrupled at the FBS level from about 4% before its inception four years ago to 16% last year.
NCAA transfer rates by sport, 2021
Men's Basketball – 31% (total 1,692)

Women's Basketball – 22% (1,134 total)

Baseball – 18% (total 2,126)

Soccer – FBS – 16% (total 2,538)

Beach volleyball – 15% (total 167)

Men's Soccer – 13% (total 755)

Men's tennis – 13% (total 325)

Football – FCS – 12% (total 2,538)

Women's Volleyball – 12% (total 650)

Women's tennis – 12% (total 340)

Men's Hockey – 12% (total 205)

Softball – 11% (total 764)

Women's football – 9% (total 909)

Men's Lacrosse – 9% (total 321)

Men's Athletics – 8% (total 905)

Women's Lacrosse – 8% (total 317)

Men's Wrestling – 8% (207 total)

Women's Hockey – 8% (total 63)

Men's cross-country skiing – 7% (total 327)

Men's Golf – 7% (total 222)

Women's Golf – 7% (total 162)

Women's Athletics – 6% (total 864)

Women's cross-country skiing – 5% (total 310)

Swimming and diving for women – 5% (total 266)

Men swim and dive – 5% (total 198)

Field hockey – 4% (total 75)

Rowing – 2% (105 total)
*The NCAA does not provide transfer portal data for sports with fewer than 50 transfers
Transfers are also not exclusive to Division I programs: 13% of swimmers and divers eventually transfer to Division II, while 2% choose a Division III program.
View the full database here. It is updated annually in January.