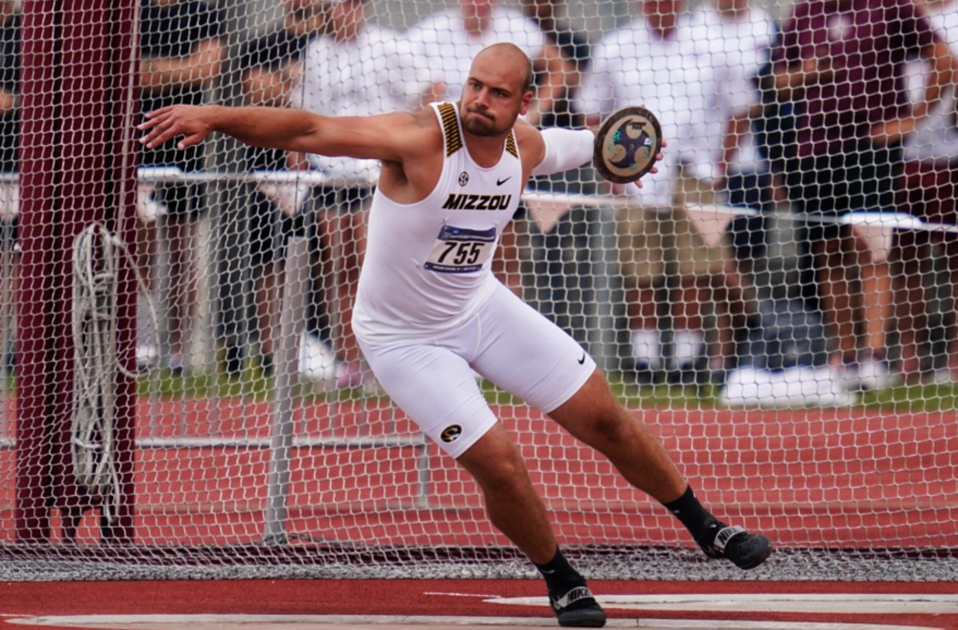 Current Mizzou Tigers compete in US Athletics Olympic Team Trials this week | Olympia
[ad_1]

EUGENE, Oregon. – Two current MU Tigers are competing in the US Olympic Team Trials in Eugene, Oregon this week.
Mitch Weber competes in the discussion qualifiers on Thursday evening at 9:05 p.m. and Skylar Ciccolini competes in the javelin throw qualifying round on Friday at 3 p.m.
A current tiger, Arianna Fisher in her sophomore year, also set a new school record in the women's triple jump at the US Olympic Team Trials on Sunday evening.
She jumped a personal best of 13.57 m (46-6.25) and was seventh in the final.
It's a mix of emotions, "said Fisher." I'm blessed to go to the Olympics and compete and finish seventh there, but it's not 100%. "
Fisher's score was the third best among American colleges in the exams.
Her seventh place secured her a new record, but only the top two of each event qualify for Tokyo.
"I didn't care about the place," said Fisher. "I had a number that I really wanted to jump and I didn't get there. So I really wanted it and didn't get it."
That number was 45 feet, or 13.71, and she scored 13.57.
"It's right there, but I know I have more inside of me," said Fisher. "I'm so blessed to be able to say that I was number seven in the Olympics. Not a lot of people can say that."
Ciccolini set the school record in women's javelin after finishing her season with a ninth place finish in the NCAA championships on June 11.
Weber finished second at the SEC championships as a Redshirt novice.
That spring, he was named SEC Co-Newcomer of the Year before competing in the NCAA championships, where he finished 23rd overall.
"This is my first year of actually competing and it's been a long time. I've waited a long time to hold Mizzou on my chest," Weber said.
He has worked particularly hard for this in the past two years, first during his red shirt year and then last year because he no longer had a competition due to the COVID-19 pandemic.
"I was super excited to have this season … It's great to just come back and have Mizzou on my chest, it's just a big deal," said Weber.
He says he achieved his biggest goal, was to go to the Olympic exams. That and a focus on getting a minimum in your training.
"I feel really good and I feel really in good shape for this meeting," said Weber.
He says the key to preparing for this week is simple.
"One of the biggest things is just keep calm and take it like any competition … I'll just take it like any other competition I've been in this year and just go in there with confidence," Weber said.
He says his two parents have traveled to every meeting this year, and they will be by his side this week too.
"To be there for them, to support me, means a lot," said Weber. "It's a lot more than you can ever imagine that it means to me, but it's going to be fine. The whole experience in general is going to be a good time."
Weber says that this goal was a long time coming and one that he knows is very high.
"It's been my dream since I was little, since I threw in seventh grade … they always said stay hungry and go for your goals, but that's a pretty broad goal, pretty high expectation of yourself. " said Weber.
The beginning of his passion for throwing came from his sister, who was throwing for the University of North Dakota. The siblings have been on a track and field team since middle school.
He says the only quote he lives on is "dare to be different".
"Every day I strive to be different from everyone else, I want to achieve things that other people have never done, especially at this university," said Weber.
USA Track and Field has a full list of dates for this week.
[ad_2]