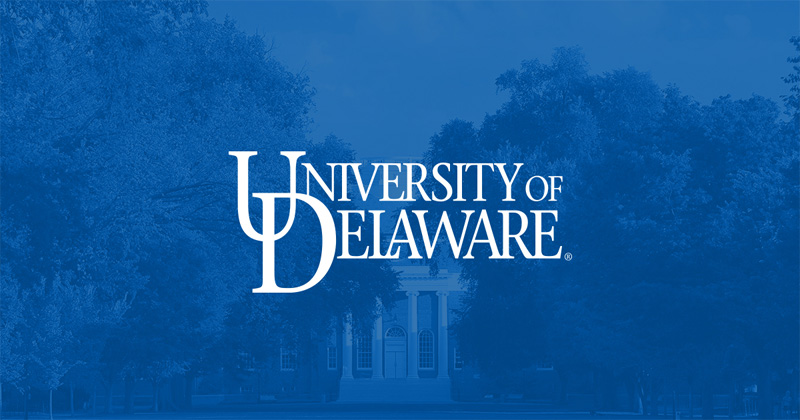 For the record, June 22, 2022
For the Record provides information on the recent professional activities and honors of the University of Delaware's faculty, staff, students and alumni.
Recent presentations, appointments and honors include:
presentations
graduate Michael A Silverman, Chair of the Emergency Department at Virginia Hospital Center and Director of the Leadership Academy of Emergency Medicine Associates, served as a virtual guest presenter for a class in the Department of Kinesiology and Applied Physiology. A practicing physician of nearly 30 years, Silverman received his residency in emergency medicine from Johns Hopkins University School of Medicine as Chief Resident and has authored a book and numerous textbook chapters throughout his career. For his presentation at the course, titled "Emergency Care of Sports Related Injuries and Illnesses," Silverman highlighted the experience of the COVID-19 pandemic and what healthcare providers need to consider going forward. Since 2020, Silverman has built a large online following by creating posts to help viewers distinguish between truth and fiction for the future implications of healthcare. "I was very grateful to Silverman for bringing his insight into the importance of interprofessional collaboration to our first-year Master of Science Athletic Training students," he said Jeff Schneider, Senior Instructor in Kinesiology and Applied Physiology. "He spoke about the importance of being an advocate for your profession and the importance of being a lifelong learner. These points resonated with our students. It's always great when an outstanding medical practitioner speaks to our students, but it's even better when it's a UD alumnus."
Events
Kimberly IsettJoseph R. Biden, Jr. School of Public Policy and Administration Associate Dean of Research and Director of the Master of Public Health in Health Policy and Management Program and Jessica E SowaProfessor at the Biden School, now serve as Editors-in-Chief of Perspectives on Public Management and Governance (PPMG). PPMG is the leading academic journal in public affairs and a publication of the Public Management Research Association. Isett and Sowa bring a wealth of research and editorial experience to their new roles and look forward to helping shape the future impact of public affairs research through their work at PPMG. More details can be found here.
honors
Debra Hess NorrisProfessor and Chair of the Board of Trustees and Faculty Committee on Honorary Degrees and Distinctions pam cook, Unidel Professor of Mathematical Sciences, Associate Dean of Engineering and Professor of Chemical Engineering, Received the University of Delaware Medal of Distinction at the UD ADVANCE and UD Women's Caucus on May 10. According to Norris, "The Medal of Distinction is awarded to a person who has made humanitarian, cultural, intellectual, or scientific contributions to society, or achieved notable achievement in his/her profession, or rendered significant service to the university, community, state, or region. She cited Cook's many contributions during her 40-year career at UD, including her tenure as Chair of the Department of Mathematical Sciences and Associate Dean of Engineering, and her work as Principal Investigator on a multimillion NSF ADVANCE grant Dollar focused on recruiting and retaining an increasingly diverse pool of talented faculty for UD.​
Jane Case Lilly, Assistant Professor at the Joseph R. Biden, Jr. School of Public Policy and Administration, received the 2022 Honors College Teaching Award. This award recognizes Case Lilly's commitment to teaching excellence and supporting their students. She has been involved in teaching leadership majors for more than 15 years and also teaches in the Public Policy and MPA programs. She earned her Ph.D. in Urban Affairs and Public Policy from the Biden School in 2008.
To submit information for inclusion in For the Record, write to [email protected] and include "For the Record" in the subject line.