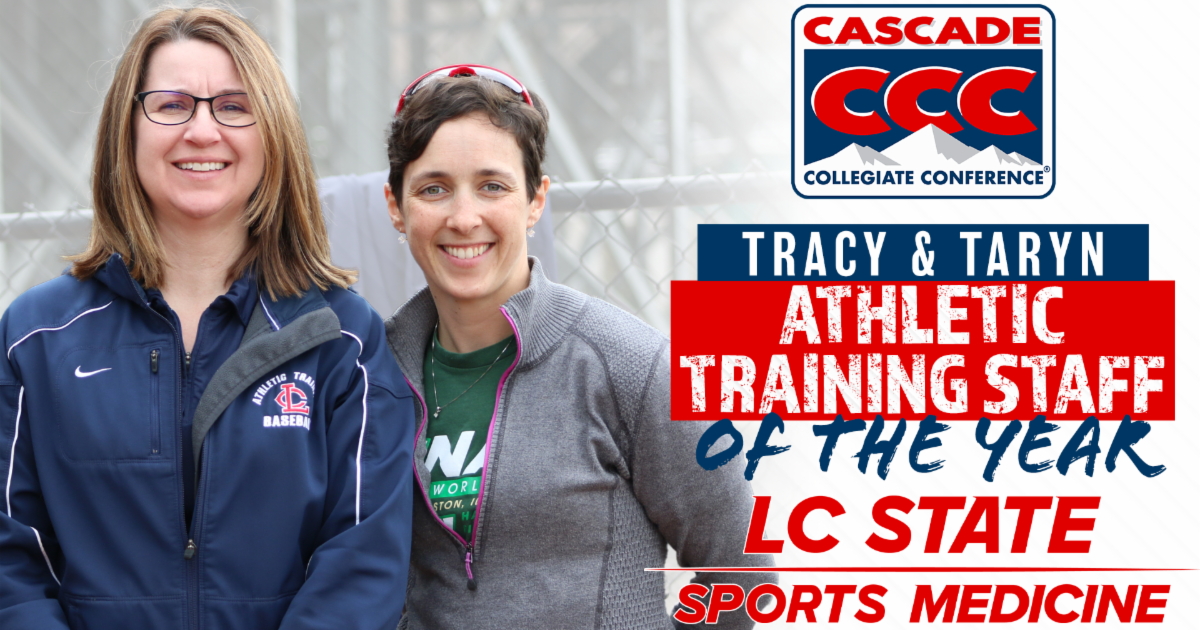 Lewis-Clark State's Tracy Collins and Taryn Cadez-Schmidt for CCC Athletic Training Staff of the Year | Sports
LEWISTON – Lewis-Clark State student-athletes all agree that the athletic training team is the best there is. A daily commitment to the Warriors, Tracy Collins and Taryn Cadez-Schmidt were named this year's Cascade Conference Athletic Training Staff of the Year by the CCC Student-Athlete Advisory Committee.
"Over my time at Lewis-Clark State, I have seen Taryn and Tracy go above and beyond to care about each and every athlete and their needs." Baseball Brooks Juhasz said. "Tracy and Taryn's relationship with every sports program at LC speaks volumes about their characters. Their commitment to their work is inspiring and we as athletes couldn't be at our best without them."
"We are so grateful to Tracy and Taryn and what they offer to our student-athletes and campus." said sports director Brooke Henze. "They are very deserving, selfless people and we are so blessed to have them on our team."
Collins has served for LC State for over 20 years and has also assisted the cross country and track teams. She serves on a national championship committee for the NAIA and was named 2016 NAIA Athletic Coach of the Year. A Lewiston native, Collins set multiple school records as a sprinter and was a state champion in multiple relays, 100m and 200m. She ran track and field at Boise State University and competed in the 100m, 200m, 400m and relay teams. She graduated from BSU in 1993 with a bachelor's degree in athletic training. In 2013 she received her master's degree from the University of Idaho.
"I am honored to be recognized among all my outstanding AT colleagues in the Cascade Conference," said Collins. "Thank you to the wonderfully supportive LC State administration and staff, our hardworking coaches and amazing student-athletes. A big thank you to my husband Mike and my children Kassie and Emily for their endless support. And last but not least, many thanks to Taryn, without whom I don't think I could survive."
Cadez-Schmidt has been assistant athletic trainer in the athletic department since 2015. She received her bachelor's degree from Mesa State College, now Colorado Mesa University, in 2010. After graduating, she received a graduate assistant position at the University of New Mexico as an athletic coach for the cross country/track and field program for three years and graduated in 2013 with a master's degree. Her thesis was on hamstring injury rates in sprinters and jumpers. She started her PhD. in Sports Science as a research assistant for UNM swim/dive and volleyball programs.
"I'm flattered and very honored," said Cadez Schmidt. "Honestly, I couldn't do my job well without patient student-athletes and my support system. Thanks to my family for understanding the work. Thanks Tracy for being my constant relay. Thanks to the athletes who are always upbeat and trusting me with their care and thanks to LC Athletics/Administration for the support."
Both are members of NATA and the Idaho Athletic Trainers Association.