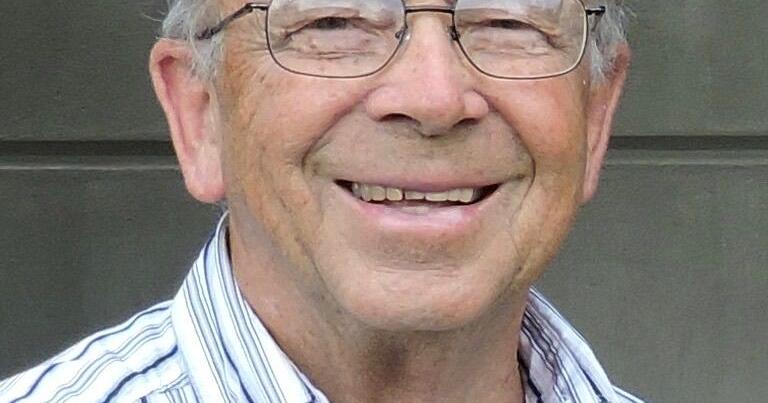 Max L. Bennink ('Nanook'), 87 | Obituaries
Max L. Bennink ("Nanook"), 87, of Columbus, Pennsylvania, died peacefully at home on Tuesday, December 28, 2021. He was surrounded by loved ones.
Max was born in Corry, Pennsylvania on September 29, 1934 and lived in Columbus all his life.
In death he was preceded by his parents Paul and Florence Bennink; and his sister Maxine Skinner.
The surviving Max is his aunt Iola Bennink (Columbus, Pennsylvania), cousins, Susan (John) Brundage of Columbus, Jim (Penni) Bennink of Wattsburg, Linda (Jim) Ferrick of Warren, Donna Stocton of Corry, Sandy Owens of Alabama, Cheryl Hodges of Corry and several nieces and nephews. While Max never married, he acquired an "adoptive family" and left them behind: Lois Henderson, Dale (Sandy) Henderson, Brent (Patty) Henderson, Rob (Ella) Henderson, Kristin (Brock) Henderson, Kara (Cameron) Atha, Rachel Henderson , Stephen (Carmen) Henderson, Corey (Grace) Henderson, Leah (David) Dedola and several great-grandchildren.
Max lived a life in the service of others. He touched thousands of lives during his career in the Corry Area School District, where he taught for 36 years. During his career, he has been involved in numerous extracurricular activities including musical directing, sports coaching, and directing numerous other activities. Max helped start the athletic training program and is also a member of the Corry Athletic Hall of Fame.
Max was also employed as an educator outside of his life. He was a world traveler and took pride and joy in meticulously planning trips for large groups. He was the longtime entertainment director for the Warren County Fair, where he was involved in booking talent like Garth Brooks. Very important to him was his Indian heritage and involvement in the local and national Indian communities. He was a faithful servant of the Lord, an active member of His Church, and a spiritual mentor to many.
He has been a generous donor of his time and money to several wildlife and park organizations and Native American schools. Even in death, he continues to serve others by donating his physical body to the University of Buffalo for medical research.
Friends and family are invited to a memorial service in the Lutheran Church of St. Paul's in Corry on a date to be determined. The service is also streamed on Facebook and YouTube (look for St. Paul's Lutheran Church Corry, Pennsylvania). The family asks that masks be worn in the worship room.