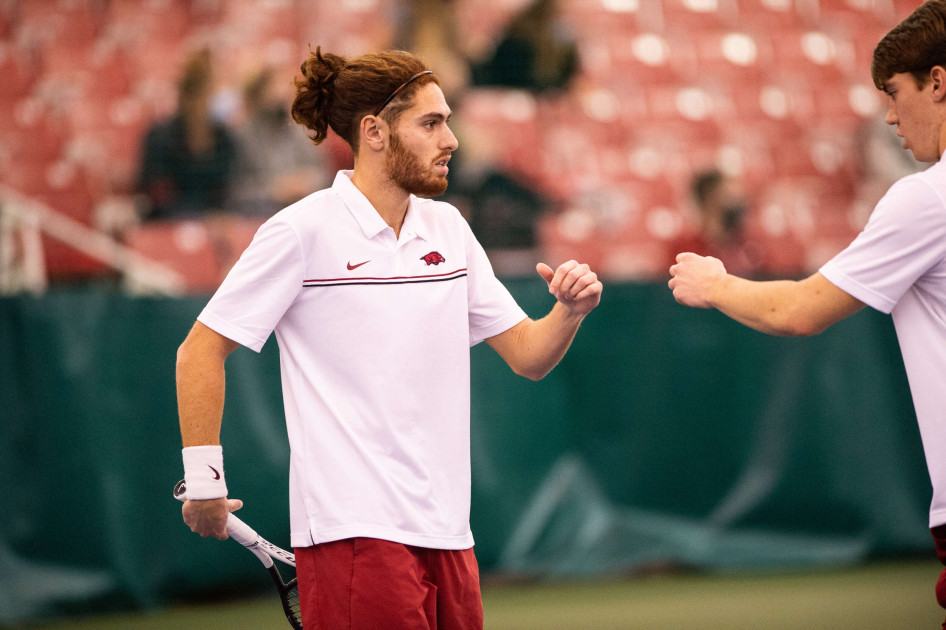 Men's tennis is hosting a pro tournament this week
FAYETTEVILLE, Arch. – The Arkansas men's tennis program will welcome some of the best young players in the world to the Billingsley Tennis Center this week when it hosts the USTA Legacy Bank NWA Tennis Series ITF tournament from September 20-26. The Hogs are hosting the pro-level tournament for the second year in a row after the same tournament was held in November 2020.
The peloton is stacked with some of the sport's best young talent, including Florida NCAA 2021 singles champion Sam Riffice, British star Paul Jubb, who is part of the South Carolina squad who qualified for the Wimbledon peloton in 2019. and the American Toby Kodat, who made it into the second round of the US Open 2019.
The tournament will also include some seasoned ATP talents such as Sekou Bangoura, who has participated in several ATP Challenger events and was placed in the ATP Top 250 in 2016.
All 12 razorbacks are supposed to take part in the tournament. Arkansas Frenchman Alex Reco will try to build on his runner-up at the ITF event in Plaisir, France last week.
There will be no spectators at this week's event. Fans can watch the action by clicking here. Selected games are streamed on Play Sight.