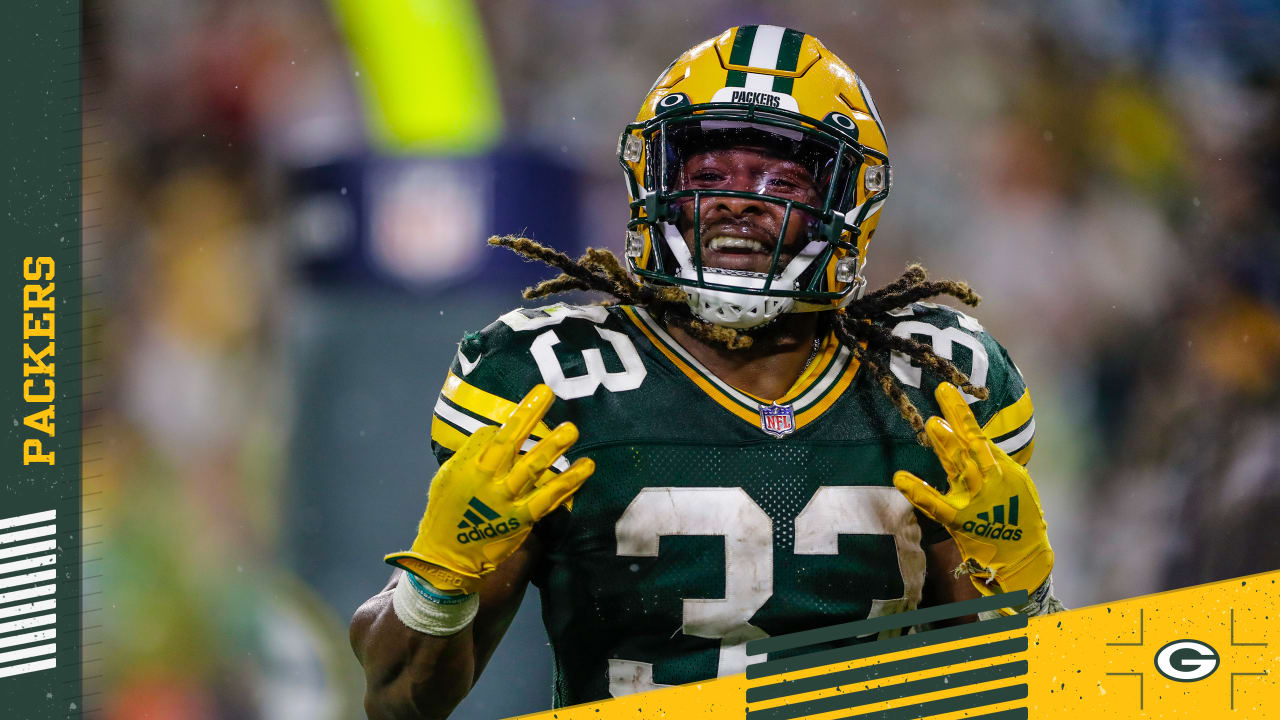 Packers trainer finds Aaron Jones' supporter in honor of the late father
GREEN BAY – The coveted Aaron Jones pendant containing the ashes of his late father, Alvin Sr., has been found.
The Packers Running Back announced on Tuesday afternoon on Twitter that sports director Bryan "Flea" Engel had successfully located the football-shaped medallion after he had combed the end zone of Lambeau Field at around 1:45 a.m.
The pendant was loosened from Jones' necklace sometime during the Pro Bowl running back's four-touchdown performance in a 35-17 win over the Detroit Lions on Monday Night Football.
Jones finished with 115 yards (67 rushing, 48 recommend) and was also the first Packers to catch three TD passes in a single game since Packers Hall of Famer Andy Uram in 1942.
Alvin Sr., who attended almost all of his son's games dating back to Aaron's time at the University of Texas-El Paso, died in April at the age of 57 after complications from COVID-19.
Engel has been a member of the Packers training team for 25 seasons and has been the team's athletic head coach since 2014.
"It says a lot about Aaron Jones, but I think it also says a lot about Flea and what kind of guy he is," said Head Coach Matt LaFleur on Monday. "(Flea) means so much to us – these two guys do – and of course I think that was the first time Aaron was at the stadium without his dad, that was quite a big deal and for him to go out and perform and have four touchdowns "I think that was a pretty big moment for him."