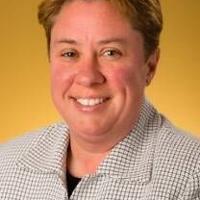 Southeastern Hosts Kinesiology Professional Development Day | events
Hammond- The Department of Kinesiology and Health Studies at Southeastern Louisiana University is hosting a professional development day for students on November 1 in the fraternity ballroom on the Southeastern campus. Titled "ASK KHS," the symposium begins at 9:30 am and is open to all current students, alumni, faculty and staff.
"ASK KHS is a day-long event featuring presentations from professionals working in careers related to our programs, as well as an internship fair," said Charity Bryan, department head of kinesiology and health studies. "The sessions cover a variety of topics in the fields of health sciences, sports medicine, fitness, sports management, athletic training, and sports training and coaching."
University of Tennessee Athletic Director Emeritus Joan Cronan is the keynote speaker at the symposium. She will present "You, Too Can Win a National Championship" at 9:30 am in the Fraternity Theater. Cronan grew up in Opelousas and is a national athletics legend. She was named a Title IX Trailblazer for the SEC just earlier this year.
Following Cronan's presentation, breakout sessions are scheduled in the fraternity ballroom at 11 a.m., 12:30 p.m. and 2 p.m., beginning with former LSU gymnastics coach DD Breaux.
Kinesiology professor and founder of ASK KHS Eddie Hebert said attendees at the symposium could meet old friends and network with professionals attending the internship fair.
"There is no registration process or fee, just come to the Southeastern Student Union and join us for a great day of speakers and presentations," he said.
For more information, contact the Department of Kinesiology and Health Studies at 985-549-2129.