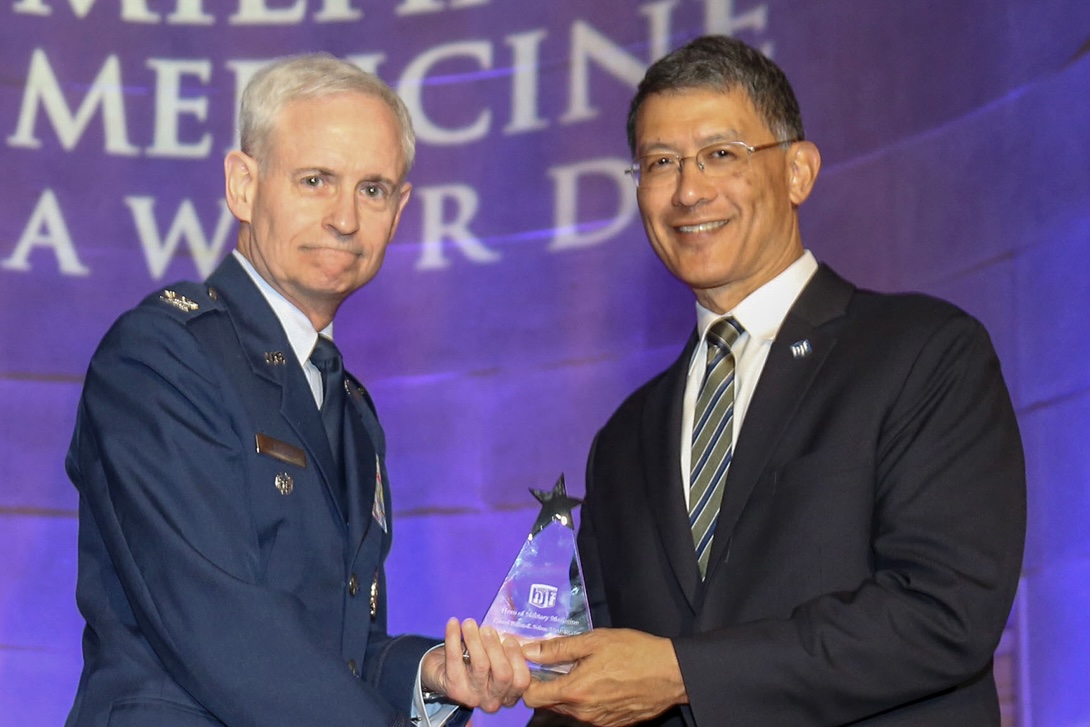 Today's Hoos Making a Difference award winner, USAF Col. Bill Nelson, MD, really made a difference: Jerry Ratcliffe
By Jerry Ratcliffe
When U.S. Air Force Col. William "Bill" Nelson, MD takes the field at Scott Stadium sometime this afternoon to be recognized by the UVA Football Alumni Club, his thoughts may stray back to his days as a young student athletic coach under the late's tutelage dr Frank McCue and former longtime head coach Joe Gieck.
Nelson, now a distinguished officer nearing the end of a distinguished 30-year career and an office at the Pentagon, will receive the football club's "Hoos Making a Difference" award, which presents each home game to a former Cavalier who made it has an impact on society off the sports field.
Nelson (Class of 1979) has spent his career as a USAF Aerospace Flight Surgeon, accumulating more than 1,100 flight hours, treating countless Airmen and regularly traveling to active war zones. In 2018, Nelson received the Hero of Military Medicine Award, which honors outstanding contributions from those who demonstrate excellence and selfless dedication to advancing the military and improving the lives and health of wounded, ill and injured military members distinguish the nation. Veterans and Civilians.
Nelson said he was surprised by the honor, which allowed him to remember his days as a student at UVA, where he worked with McCue and Gieck and the athletic department.
"When I finished medical school I was hoping to join the faculty at the university, but they wanted me to train elsewhere before I possibly got there and expand my education," Nelson said Friday.
He volunteered for the Air Force with no intention of making a career out of it. After completing his fellowships with McCue and Dr. Jim Andrews, pioneers in the field of sports medicine, Nelson stayed with the Air Force, which has consistently offered interesting positions of greater responsibility.
This weekend is special for Nelson, not only because of the recognition from the Virginia Football Alumni Club, but it also marks the 75th anniversary of the US Air Force. He said he will think back to these families throughout his career, particularly those who have lost members.
Nelson said he was fortunate that during his training days at UVA, Gieck allowed his coaches to travel with different teams and Nelson took advantage of this, working with soccer, football, baseball and lacrosse on road trips and meeting many coaches and other athletic department staff from Tilly Wright and his cohorts, who looked after Scott Stadium and other UVA facilities, to then athletic director, the late Gene Corrigan.
"Mr. Corrigan, Bob Goodman, James O. West, Terry Holland, Bruce Arena, Jim Adams, George Edwards – just amazing people to be exposed to and to watch work," said Nelson.
Nelson, who was then Chief of Integrated and International Operative Medicine, 711th Human Performance Wing, when he received the 2018 Heroes of Military Medicine Award, recognized for his influential leadership and undeniable commitment to military medicine.
"Flight surgeons are responsible for the health, safety and performance of service members operating aircraft or conducting missions from aircraft," said Lt. Gen. Mark Ediger, US Air Force surgeon general, who nominated Nelson for the award. "Nelson was a special operations flight surgeon, which meant the mission took him to some harsh places (Afghanistan, Iraq) far from proper medical care. With years of experience including participating in combat missions, Nelson has been recognized by aviators and medical professionals alike.
"Put simply, he's a flight surgeon's flight surgeon."
Join the Virginia Football Alumni Club this afternoon to honor the service of this former Cavalier.