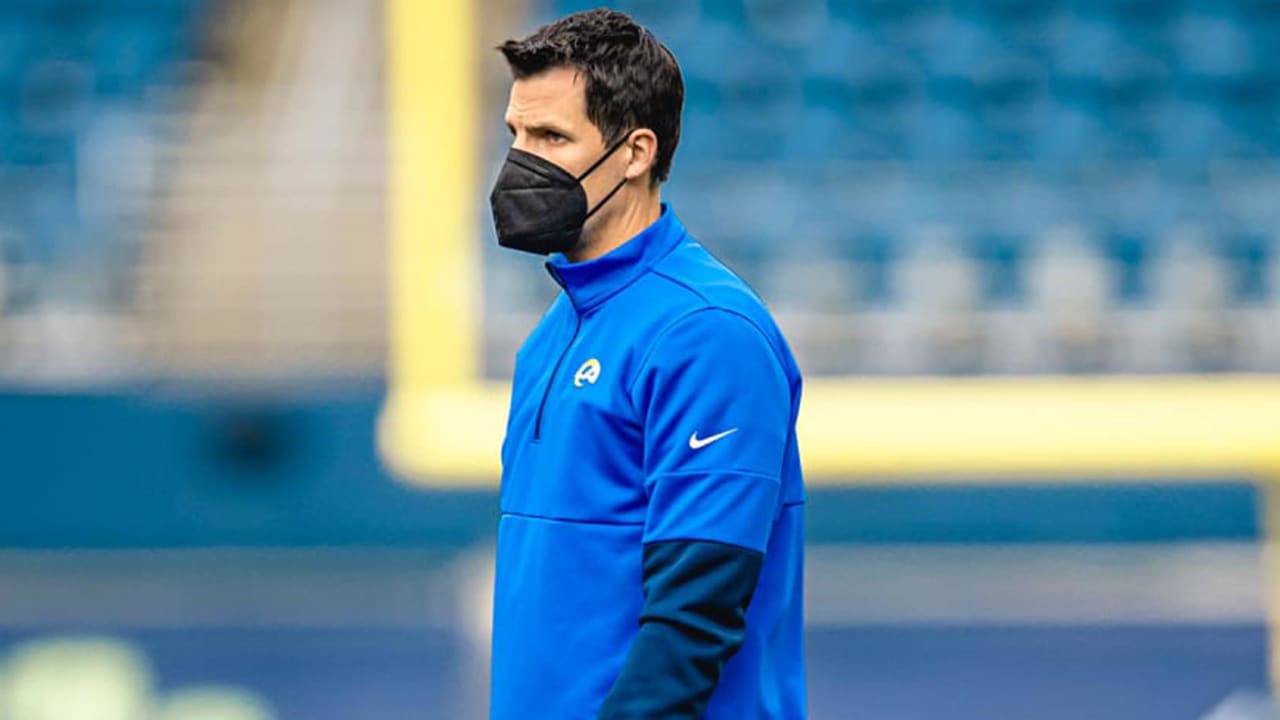 Vikings Hires Tyler Williams as Executive Director of Player Health & Performance
EAGAN, Minn. – The Minnesota Vikings announced on Wednesday the hiring of Tyler Williams as executive director of player health and performance. Williams spent the last 15 seasons with the Rams in St. Louis and Los Angeles, serving as the team's director of exercise science/assistant physical coach during their Super Bowl LVI victory.
"Tyler led the Rams' state-of-the-art sports science efforts that played a huge part in their success," said Vikings head coach Kevin O'Connell. "He's extremely smart and a great leader. I'm excited about the positive impact he will have on the Minnesota Vikings."
Williams, who worked for O'Connell from 2020–21, was named the Professional Football Athletic Trainers Society (PFATS) Tim Davey Assistant Athletic Trainer of the Year NFC receiver after the 2020 season. Named for longtime New York Jets assistant athletic coach Tim Davey, the award is "symbolic of the dedication, dedication, and high level of integrity that Davey brought to the athletic coaching profession and is representative of his level of service, which he has dedicated to his community."
In 2015, Williams was a member of a Rams athletic training staff that won the PFATS' Ed Block NFL Athletic Training Staff of the Year Award, which is voted on by PFATS membership and annually recognizes an NFL athletic training staff for outstanding service to their club, Community and the athletic training profession.
In addition to his involvement with PFATS and serving as Director of Internal Education since 2017, Williams is President of the PFATs Foundation. He is the Chair of the Sports Science Task Force of Research & Innovation Committee, a member of the National Athletic Trainers Association (NATA) and a member of the NFL Musculoskeletal Community Lower Extremity Task Force.
Before joining the Rams in 2007, Williams was an assistant athletic coach at Fontbonne University in St. Louis, Missouri from 2006-2007. Williams holds a master's degree from the California University of Pennsylvania and is certified as a Performance Enhancement Specialist. He received his bachelor's degree in exercise science with a concentration in athletic training from Truman State University.
The Vikings also hired Grant Udinski (U-din-skee) as Assistant Head Coach/Special Projects. Udinski, who will support O'Connell in day-to-day coaching operations across the organization and lead special projects efforts, joins the Vikings after spending the last two seasons with the Carolina Panthers as an assistant coach.